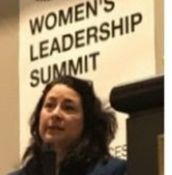 A. ANNUAL IN-PERSON SUMMIT AND CELEBRATION.
Date:
June 9, 2022 from 9:00 am - 2:30 pm (also recorded).
Location:
Renaissance Minneapolis Hotel, The Depot 225 3rd Avenue South, Minneapolis, MN 55401
Past Agenda Example
Welcome and Introduction.
by Moderator, Minneapolis Women Leaders.
Keynote: Leadership and Innovation for VUCA times.
by Dr. Jayshree Seth, Corporate Scientist and Chief Science Advocate at 3M.
Keynote: Mentoring Matters.
by Erin Nardo, Head Management at SAP.
Panel: Why Aren't There More Female Leaders?
by Kelly Paulson, Ph.D., at Mayo Clinic; Judy Fredrickson, Managing Director at UBS; Jessica Kowal, Chief Development Officer at University of Minnesota; Kristin Loven, Director at Optum.
Keynote: Become The Authentic Leader You Envision.
by Alice Lieberman, Senior Director at Optum.
Panel: Transitioning into the New Normal: Your Team After COVID.
by Leah Holmgren, Director at Dell; Karin Petty, Sr Director at Abbott; Tanya Rylee, Chief Administrative Officer at OneOme; Amy Schell, Director at Boston Scientific; Lisa Drafall, Vice President at Gannett / USA Today Network.
Conclusion and Upcoming Monthly Speakers Schedule (Included).
by Moderator, Minneapolis Women Leaders.
B. GREAT SPEAKERS EVERY MONTH. (Included In Membership)
Mark these future dates for an hour each (also recorded, watch Live or Anytime):
2022:
Jan.10, Feb.14, Mar.14, Apr.11, May.9, Jun.13, Jul.11, Aug.8, Sep.12, Oct.10, Nov.14, Dec.12.
2023:
Jan 9, Feb 13, Mar 13, Apr 10, May 8, June 12, July 10, Aug 7, Sep 11, Oct 9, Nov 13, Dec 11.